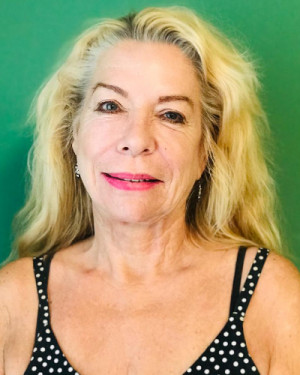 Tricia Powers
Sales Agent
Office: Local: 2445-4091
Cell: USA: 813-345-4630
Born and raised in Baton Rouge La. Attended LSU and is an avid Tiger football fan.
I first came to Roatan in 1983 on a humanitarian aid mission. The moment I stepped off of the plane onto the coral runway, I knew this would one day be home.
After raising my daughter and selling real estate in Baton Rouge, New Orleans, and Florida I moved to Roatan in 2006. My daughter and I started Caribbean Colors Vacation Rentals in 2008.
We specialize in property management, rentals, and real estate. I worked as a real estate agent at Infinity Bay from 2016-2021.
When not working, I can be found in or on the Caribbean sea or on the back of a horse or rescuing animals. I have seen so many changes in my 38-year history with Roatan and my knowledge about all things Roatan is vast. I am very excited to be working with the oldest real estate firm on the island and this amazing team.